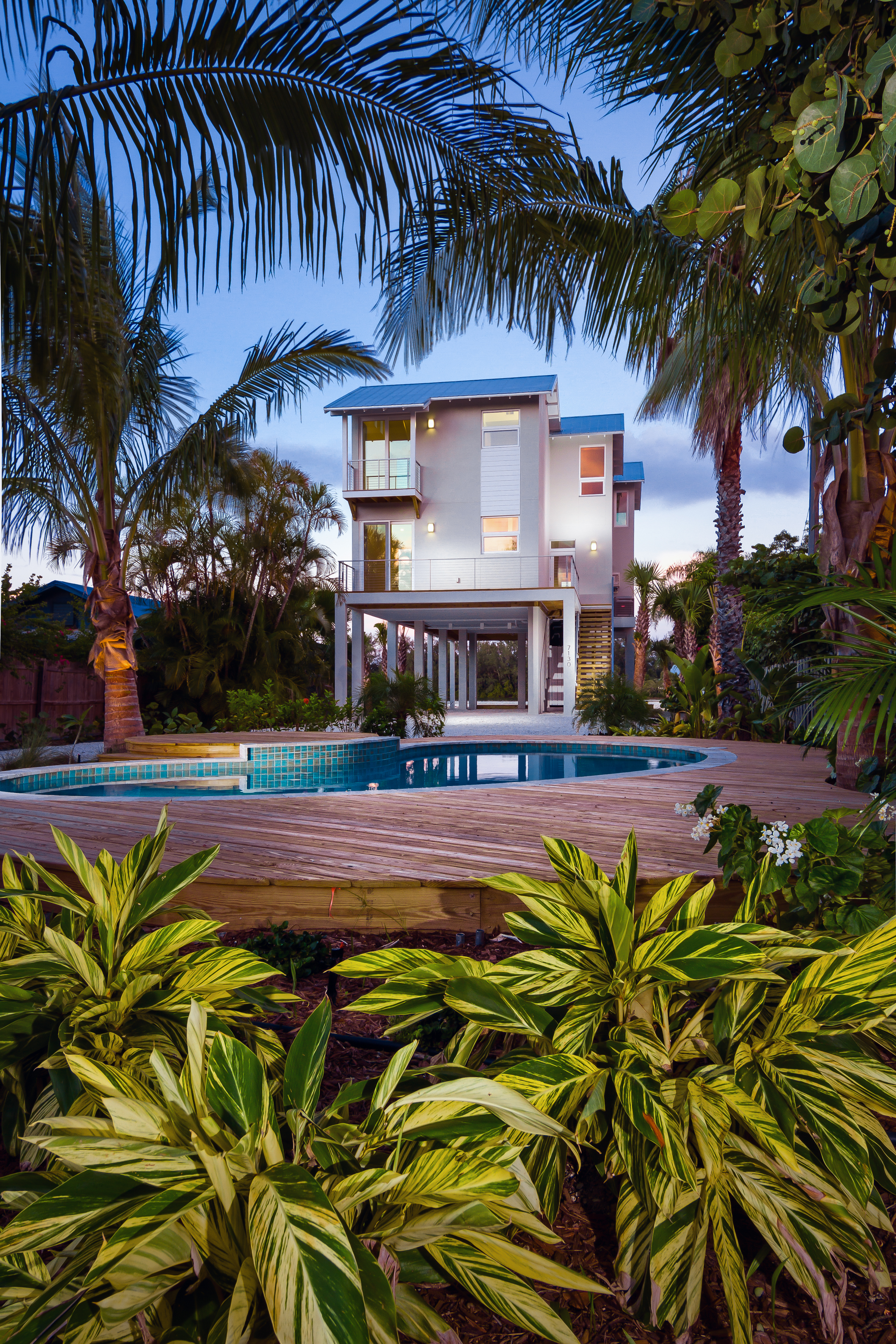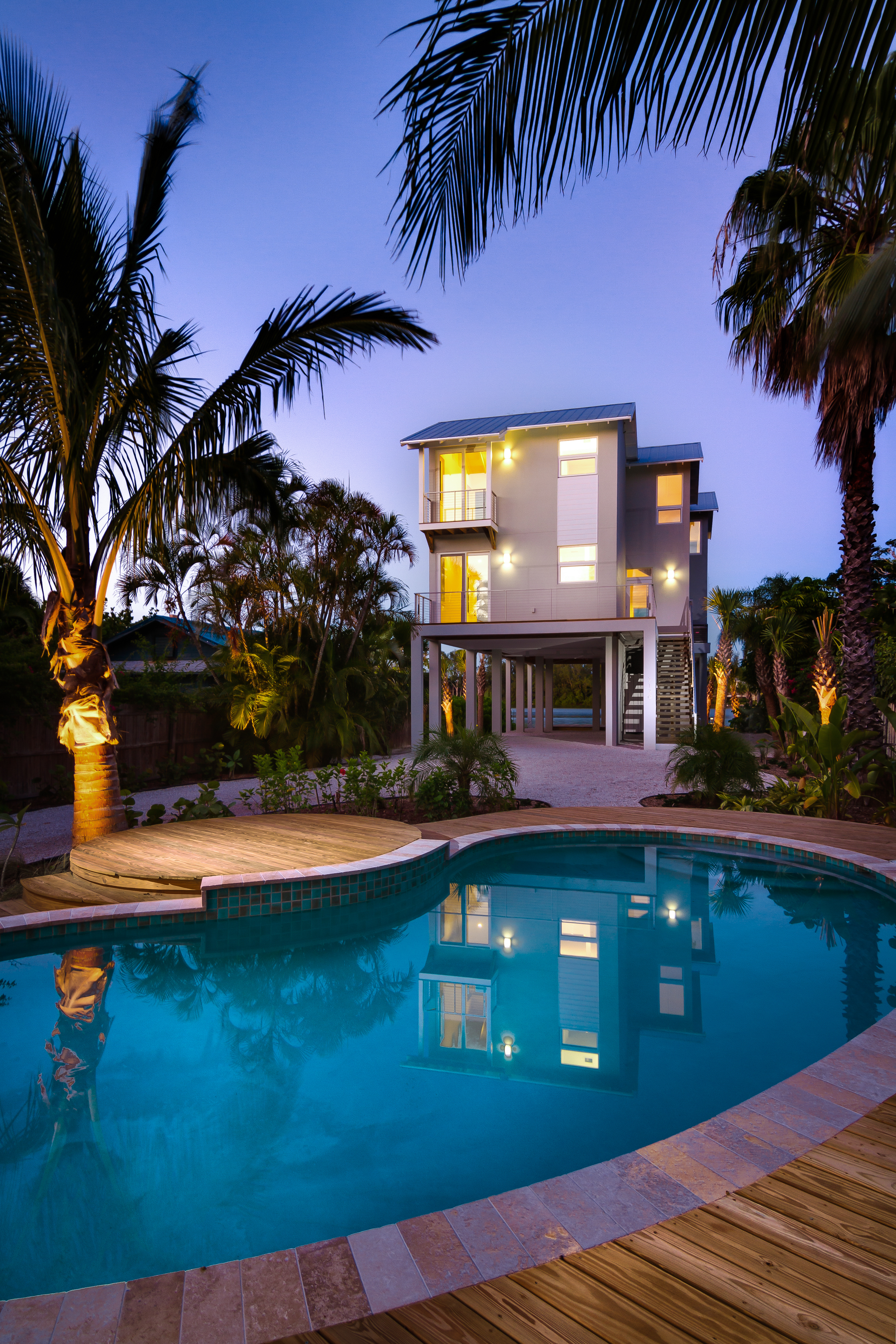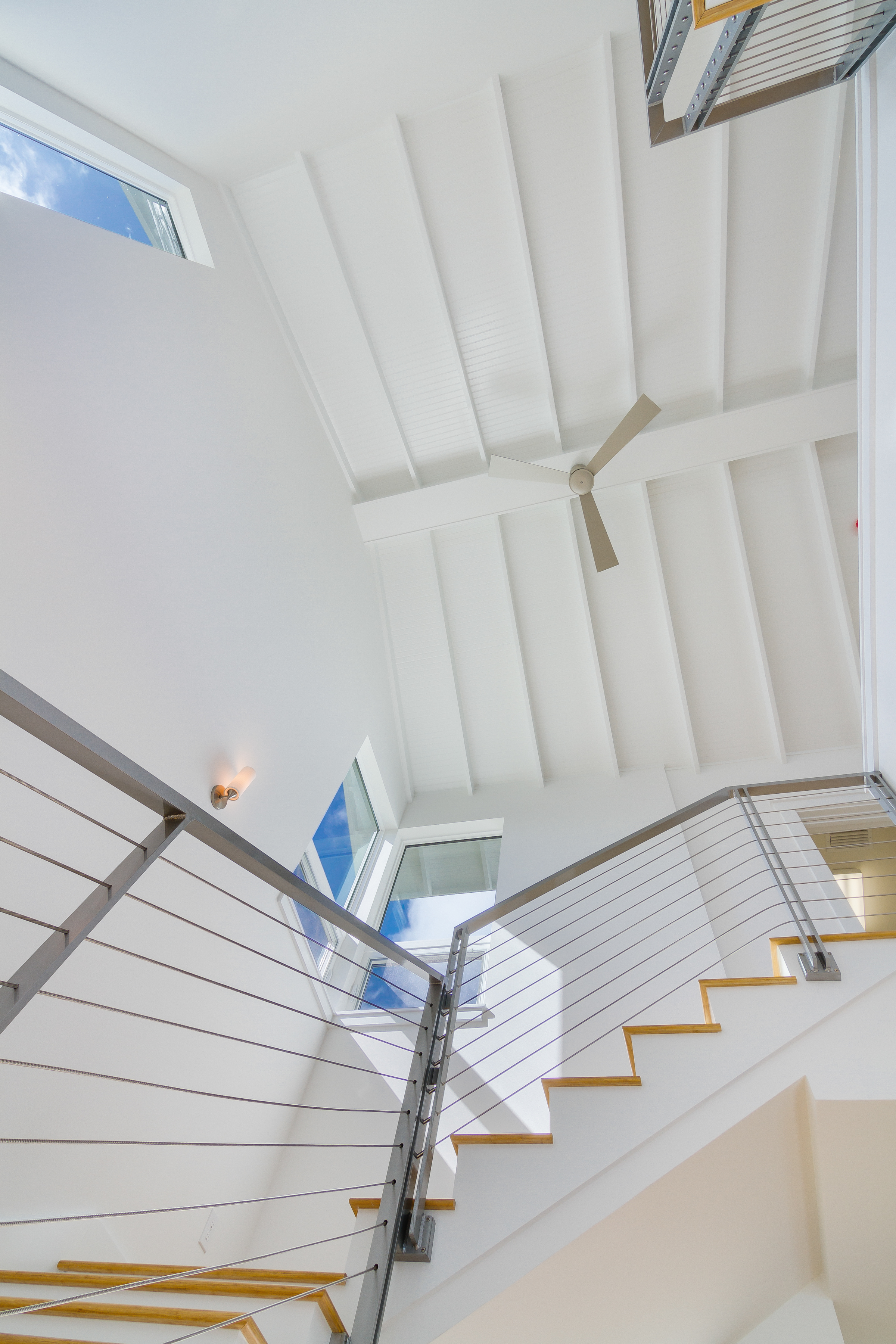 Fish Camp
Certified LEED Platinum by the USGB | Certified FGBC Platinum | EnergyStar v.3.1 Home | HERS index of 50
The Historic neighborhood known as the Villages, along the bayside of northern Longboat Key is the setting for our latest project. The area has a rich history. Most of the older homes were once fish camps; small homes used as fishing retreats for many of the areas founders, dignitaries and celebrities. The Villages is a town within a town. Like most historic towns, the lots are small and the area is sprinkled with an eclectic mix of housing types. The Florida cracker and Key West vernacular are the strongest architectural influences in the area.
Our firm was hired for design/build. This is a process in which the design team and construction team work in tandem from conception to completion. Leader Design Studio provided the architectural influence while we worked with the client and design team to ensure that the budget was met and expectations were clear. The process is a true collaboration. The design is sensitive to the area's rich history and the 'at grade' bungalows adjacent the lot. Still, we were required by FEMA to meet the velocity zone flood standard requiring a floor elevation of 17' above sea level. It was truly a balancing act to meet this standard, on a 50' wide lot, while also meeting the Town's daylight plane restrictions and the conservative setback requirements and still be respectful of the much lower, much older homes in the area.
This home could best be described as a Contemporary Key West style. The triple gable design, wrap around porches, metal roof and exposed rafters and eave tails all nod to the historical roots of the area. However, this is not your Grandfather's fish camp! This all masonry structure stands strong on deep, concrete pilings to resist the most persistent storms. The casement and awning windows, and storm resistant doors are of the most durable materials and feature large-missile, impact resistant glass, that is insulated, argon filled and treated with a Low-E coating to greatly reduce heat loads. Yesterday's tern metal roof has been replaced with an Energy Star rated, high reflectivity metal roof. Unlike the old "breathable" homes built in the area long ago, we designed the home to lock up tightly like a refrigerator to conserve power, or capture the humid breeze without concern for material degradation. Amazing HVAC, quality Energy Star appliances, gorgeous mill work details and a Florida Friendly, drought tolerant landscape are just a few features worth noting.
Perhaps the most impressive thing about this home is the enormous respect paid to the quality of the view. In spite of severe lot limitations and size and height restrictions, there are multiple, AMAZING views of North Sarasota Bay, Jewfish Key and further north to Cortez Bridge. There is no better place to watch the tarpon jump and the snook spawn than from our latest project, Fish Camp.