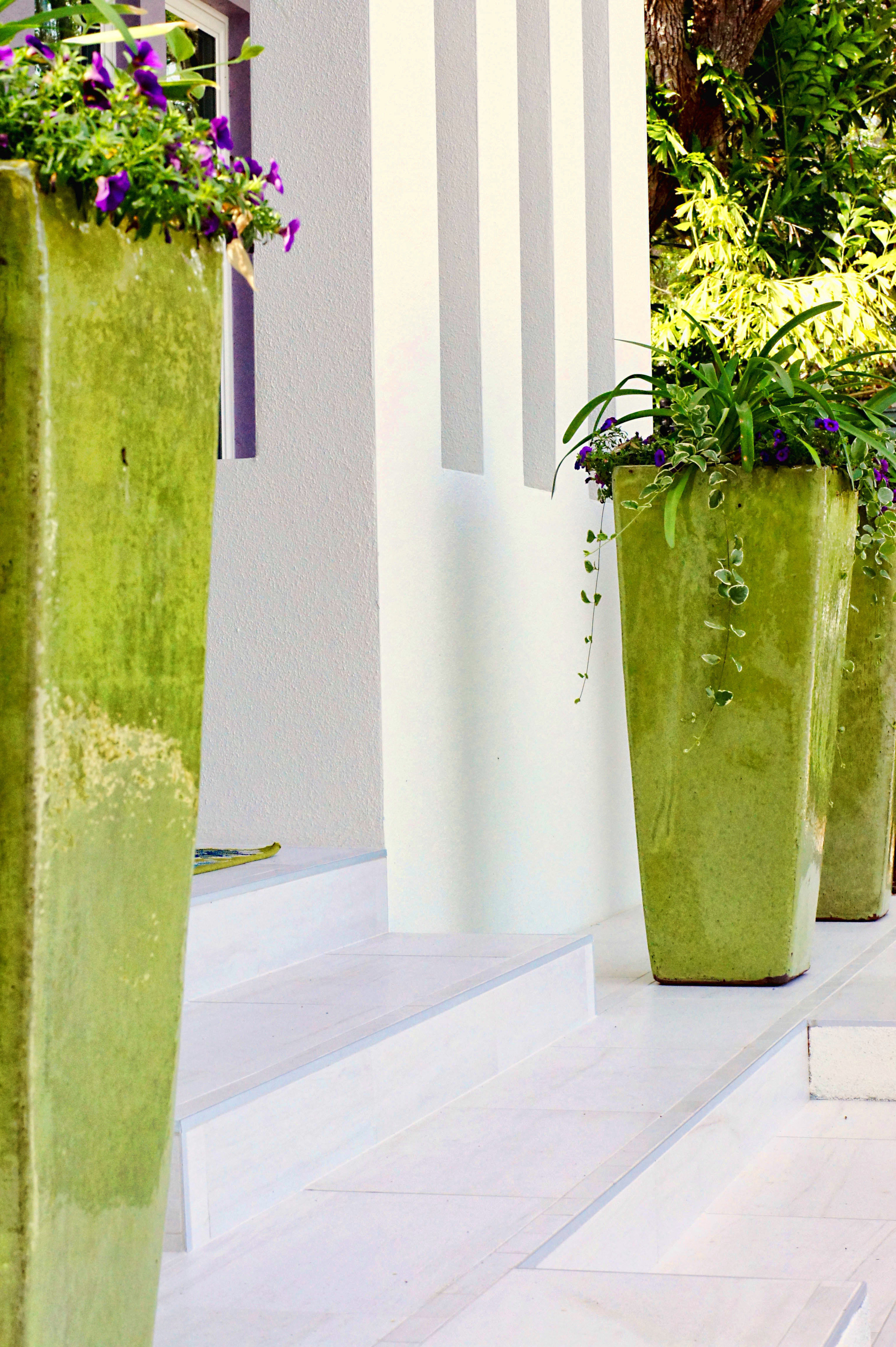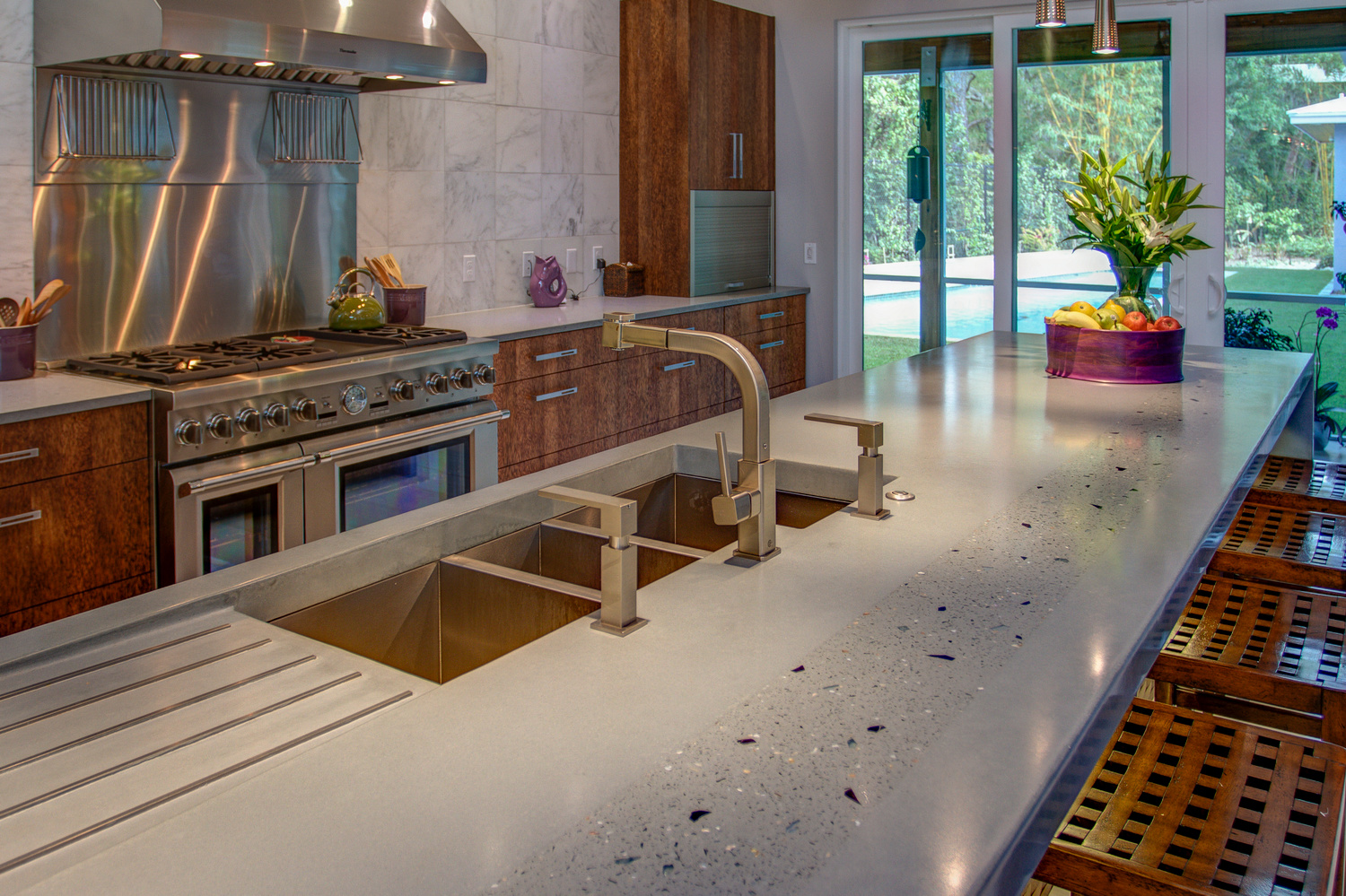 The Pearl
Certified USGBC LEED Platinum | Florida Green Building Coalition Platinum Certified | Energy Star Certified | Florida Water Star Certified Gold | Florida yards and Neighborhoods Certified
The Pearl is located in the eclectic neighborhood of Oyster Bay. John Gillespie developed Oyster Bay in the early days of Sarasota. The area is noted for large lots, mature trees and a fun mix of architectural styles. The local flavor ranges from famous Sarasota School of Architecture homes by Jack West to Mid-Century Ranches, Mediterranean Revival and Key West inspired homes. Oyster Bay was a popular neighborhood for revitalization during the recent real estate boom so there are many newer homes comfortably nestled into this older infill community.
The client approached us prior to the purchase of this lot seeking advice. This lot is quite unusual by most standards and posed a visual challenge for the client. The client needed our help for the due diligence on the lot as well as a conceptual design to outline how to use the lot to full advantage. It is truly a pie shaped piece of property. It is nearly a football field deep with just over 100' of width on a radius frontage and less than 50' of rear property width.
After spending time with the client to outline their desired lifestyle within the home and researching our restrictions on the property, we proposed the concept. A semi- veiled and somewhat humble entry leads you casually into the entry vestibule. Your eye is pulled immediately past the Great Room and through a long side court hall way to an indoor fountain. The hall is flooded with natural light entering from high transom windows. The light pulls your eyes towards the pool courtyard that the home is situated around. As you step forward, the Great Room reveals itself. Soaring ceilings supported by massive site built timber framed trusses catch your eye first. A large Chef's Kitchen, Flexible Dining area, and huge Family Room fill the space. This is where life happens. All spaces are flanked by garden views; many of them actually enter the space.
This is a modern home, rooted in tradition and designed for the best of Florida living. After a quick tour through the home, you will indeed discover that this home is a Pearl. It is a gem in Oyster Bay that would be easy to look past with its simple Florida façade. The Pearl feels like several unique structures, connected by common walkways, all flanked by gardens; many planted with Bamboo stands. Bamboo floors, Key Stone, the clients' taste in Asian furnishings and a lush, tropical landscape complete the image. Not every Oyster has a Pearl. Oyster Bay will have its Pearl fall 2012.