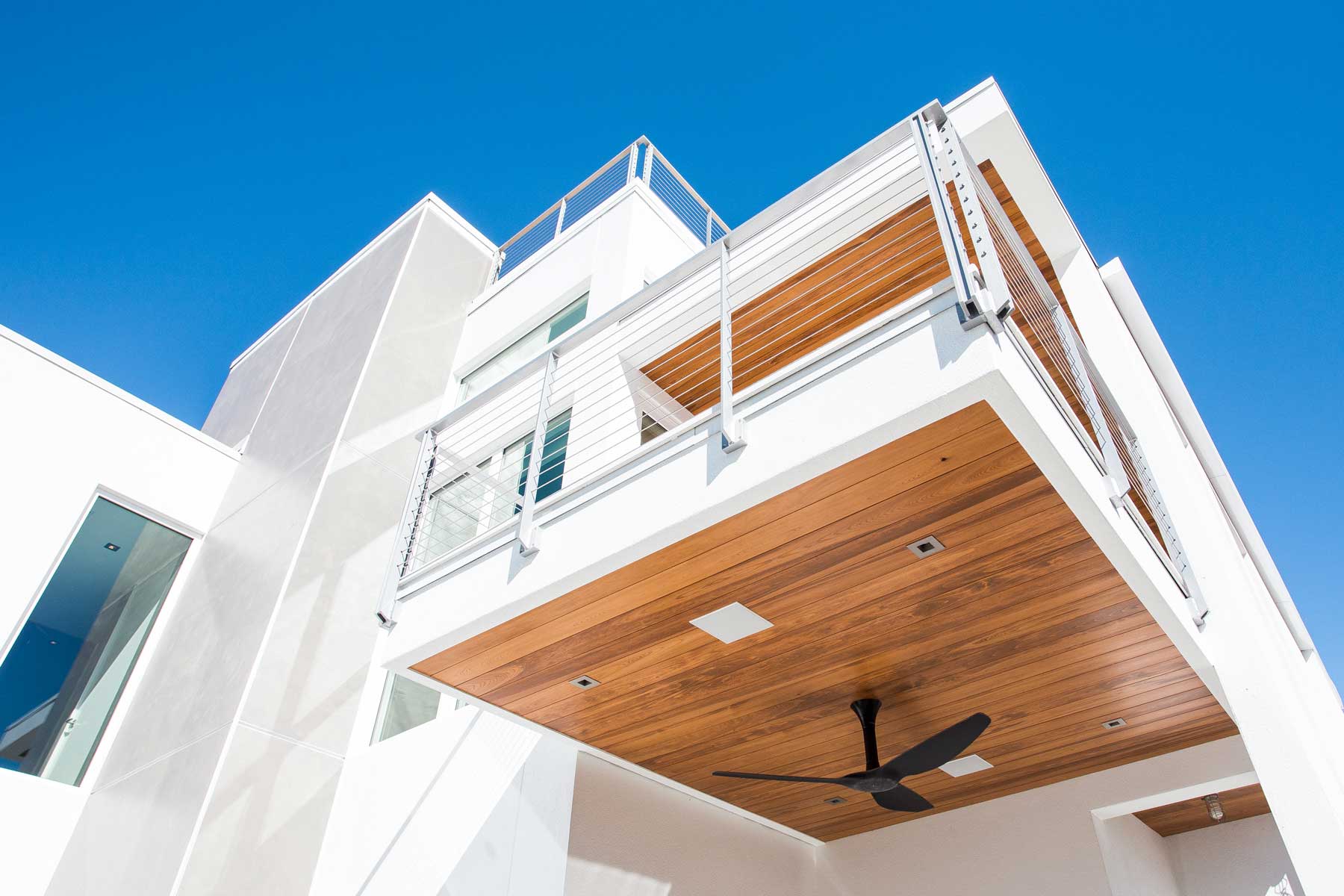 Tip Top Haus
Certified USGBC LEED Platinum | FGBC Platinum Certified | EnergyStar v.3.1 Home | HERS Index of 16
TipTopHaus is a tribute to the next evolution of a simple idea that put Sarasota in the middle of a worldwide conversation about architecture in the early 1950's.
Sixty years ago Sarasota was experiencing a post war renaissance led by famed architects Paul Rudolph and Ralph Twitchell. Following the lead of Walter Gropius of the BauHaus school in Germany, these talented architects began to incorporate the International Design style of BauHaus into a Sarasota specific design concept. This new style of architecture was dubbed, "The Sarasota School of Architecture." Lido Shores was the birthplace of this movement.
Fast forward 60 years and you can still find some famous original works by these masters. There are also many examples of the evolution of these ideas through the years. Today, between advanced building requirements to meet the latest codes and the requirements for much higher foundations from FEMA as well as newer and tougher zoning codes to meet municipal requirements, it is not possible to build the same scale or use the same techniques that Rudolph and company used so many years ago. TipTopHaus seeks to speak the language that the original Sarasota School homes speak while satisfying today's exacting construction requirements.
TipTopHaus is a contemporary design that takes advantage of all that its lot and surroundings have to offer. A private drive approach provides access to a rear-loading garage in order to keep unsightly garage doors out of public view and allowing a more pleasing street side scale. This design allows for a frontcourt pool on the gulf facing street façade. This courtyard becomes the epicenter of the design within the living spaces. TipTopHaus could be considered an "upside down" house. The top floor is the main living floor and also houses the master bedroom suite. The lower floor offers an elegant entry sequence anchored by an incredible stair that climbs through the heart of the home. A common living area downstairs serves to circulate guests and residents around the pool deck. This space is flanked by guest suites. Cantilevered porches, crisp alignments, clean lines and large glass serve to remind you that this is a modern home. However, there is nothing cold or sterile about this modern home. Crisp woodwork and loads of natural material keep this home warm and rooted to island living in Florida. The icing on the cake lies at the tip-top of the house. A beautiful rooftop balcony of almost 800sqft becomes the 'yard' in this design and offers views of Sarasota Bay, the Downtown Skyline and the Gulf of Mexico.